Filmy z Maszyna do spinania taśmą 13 mm
Filmy z Maszyna do spinania taśmą 13 mm
Maszyna do sprzączek w kształcie kwadratu 1/2 'wysyłana wkrótce do RPA
Filmy z Maszyna do spinania taśmą 13 mm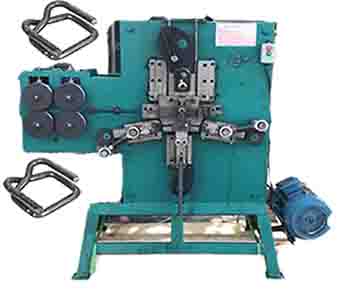 Filmy dla klamry 13 (grubość od 2,5 do 3,0 mm)
Klamry do pasów kompozytowych

Taśmy kompozytowe Cordstrap, tzw
stal syntetyczna, to najnowsze osiągnięcie
w technologii taśmowej. Zbudowany z
osadzone przędze poliestrowe o wysokiej wytrzymałości
w powłoce polimerowej dostępne jest wiązanie
w różnych szerokościach i mocach.
Napinacz linki do wszystkich typów Cordstrap,
GatorStrap, taśmy kompozytowe i tkane.
Kwadratowa klamra do spinania o średnicy pół cala
Mocny mechanizm chwytający trzyma
i zwalnia pasek ruchem pionowym,
zapewniając zwiększoną siłę trzymania i mniejsze zużycie.
klamry są bardzo ważne w połączeniu między
tkane paski i wytrzymują maksymalną siłę ciągnięcia
posiadamy mechaniczną maszynę do wykonywania klamry spinającej witi
duża prędkość i mieć maszynę hydrauliczną do wykonywania wszystkich rozmiarów
zapina się z normalną prędkością.
Taśma stalowa, Taśma poliestrowa, Taśma poliestrowa,
Opakowania PP mają dostępne plomby do każdego celu.
Klipsy do pasków to prosty, szybki i wygodny sposób zapinania pasków.
Służą do wiązania pudełek w celu wiązania ich razem podczas przechowywania
i transportu.
KLIPSY DO PASKÓW PP · Maszyna produkcyjna·
Idealny do ciężkich zastosowań z taśmą polietylenową.
istnieje wiele rodzajów plomb taśmowych PP, które są używane razem
ręczne narzędzia do spinania.
~~~~~~~~~~~~~~~~~~~~~~~~~~~~~~~~~~~~~~~
Jeśli chcesz dowiedzieć się więcej o drucie stalowym używanym w maszynie, kliknij poniższy link, aby uzyskać więcej informacji
Klient poprosił o drut stalowyr 

.
drut stalowy używany w maszynie 

Klamra służy do zabezpieczania palety i ładunków oraz do łączenia dwóch końców taśmy podczas zakładania taśmy. Klamry nazywane są również klamrami metalowymi.
Jakość klamer jest najważniejszym czynnikiem wpływającym na wytrzymałość połączenia paska. Jakość pętelek zależy od średnicy drutu, jakości użytego drutu, jakości powłoki powierzchniowej i kształtu pętelki.
Pętle do opasywania sznurkiem są używane głównie do opasywania kompozytowego z drutu poliestrowego, opasywania tekstylnego (na gorąco) i tkanego opasywania poliestrowego, ale są również używane do opasywania PET i opasywania PP.